Feeling Lucky: NFL Week 13 Picks
Posted: December 4, 2015
Filed under: NFL, Picks (ATS)
| Tags: 49ers, Bears, Bengals, Bills, Broncos, Browns, Buccaneers, Carinals, Chargers, Chiefs, Colts, Cowboys, Dolphins, Eagles, Falcons, Giants, Jaguars, Jets, NFL, NFL Picks, Panthers, Picks, Raiders, Rams, Ravens, Redskins, Saints, Seahawks, Steelers, Texans, Titans, Vikings
Leave a comment
We are not gamblers. That doesn't mean we can't pretend. Some of these choices have actual thought put into them. More of these choices were made with gut, intuition, and a little thing called grit.
Employ these recommendations at your own peril. Gambling is ungentlemanly.
[Home team in caps. All lines per VegasInsider.com consensus.
Cincinnati (-9.5) vs. CLEVELAND
Derek: I'd normally take a 9.5 point home underdog in a division game, but after what happened Monday night the Browns might be toxic. Austin Davis is in, it's a short week, the team is shell shocked, and the crowd will probably be depressed and/or sarcastic. That's assuming it doesn't end up being a de facto home game for the Bengals. As you may have guessed, I'm going with Cincinnati.
Will: Might be toxic?? That's the nicest thing I've heard about the Browns all week. The crowd at the Ravens game was already depressed and sarcastic, which actually made for a fun experience. It was more like an open mic night than a football game — and what a joke that closer was! Thank you, thank you. I'm going to be at this one too. Pray for me, and for this pick. Browns by three touchdowns.
CHICAGO (-7) vs. San Francisco
Derek: The 49ers defense has really, really sucked on the road. In Chicago's last four games (at San Diego, at St. Louis, vs. Denver, at Green Bay) the Bears haven't allowed more than 19 points. Considering the 49er D is a sieve on the road, and the fact that I don't trust Blaine Gabbert on the road against a defense that's playing well, I'll take Chicago.
Will: You've sold me. Chicago's 28th ranked run defense is a bit of a concern, but San Francisco's rushing offense is ranked No. 20, so nevermind. The spread is a little higher than I'd like, but the Niners also have the lowest-scoring offense in football. I don't know why I'm wasting words on this. Conciseness is a virtue. Bears.
TENNESSEE (-2.5) vs. Jacksonville
Derek: Ugh. These two are playing again? At least there aren't playoff implications anymore. I'll take the points.
Will: Same. Let's move on.
BUFFALO (-3) vs. Houston
Derek: The Texans might be overachieving, but they're red hot. I'll ride their hot streak and underdog status and take the points.
Will: Also same.
MIAMI (-3.5) vs. Baltimore
Derek: The Dolphins just changed offensive coordinators and they're playing a bad team! This is pretty much Miami's wheel house. I'm all over the Dolphins here.
Will: Whoa, whoa, whoa, hold the pho–no just kidding, the Ravens totally suck and I would take no pleasure in picking them, especially after last week. Dolphins.
Carolina (-7) vs. NEW ORLEANS
Derek: I'll make this a narrative pick and say that this is the Saints' Super Bowl and they'll want to make up for not scoring a touchdown for the first time in the Payton/Brees era last week. I don't have the guts to take Carolina straight-up, but I like the Saints to cover as home underdogs.
Will: I'll make a different narrative pick and say that this is the week where the Panthers get their fourth straight blowout win and everyone really starts to talk about them as a Super Bowl favorite. They've gotten plenty of pub lately, what with Cam Newton on the Sports Illustrated cover and all, but I haven't gotten the (totally arbitrary) sense that people would really favor them over the likes of the Cardinals and Patriots. Yes sir, I smell another Panthers beatdown. 
Seattle (-1) vs. MINNESOTA
Derek: The Seahawks have covered two weeks in a row! The offense is catching fire! Here we come, NFC! SEAHAWKS!
Or at least I hope so. The Vikings are the Seahawks' secret rivals. They stole Steve Hutchinson from in that shady poison pill debacle. They conned us into taking Percy Harvin. They conned us into taking Darell Bevell. They might be sore about that time Shaun Alexander scored five touchdowns against them in the first half. Screw you, Vikings. I hope Thomas Rawls scores 10 touchdowns in the first quarter.
Will: I reckon this is the best game of the week, and I reckon it'll come down to whether or not the Seahawks can slow down Adrian Peterson and force Teddy Bridgewater to beat them. They've allowed the fifth fewest rushing yards of any team in the league, so I like their chances. The Vikings have only scored eight touchdowns through the air this season; this could be a good week for the embattled Seattle secondary. Seahawks it is.
Arizona (-6) vs. ST. LOUIS
Derek: The Rams are 4-7, meaning they need to win four games to reach their 8-8 standard that makes them a popular sleeper pick next season. It's like death and taxes. Rams.
Will: As much as I enjoy that logic, St. Louis has been hot garbage over the past month. They beat the Cardinals when they met in Week 4, and Arizona had some trouble with San Francisco last week, but I'm going to conveniently overlook that. Cardinals keep rolling.
TAMPA BAY (-1) vs. Atlanta
Derek: Remember when we were talking about the Falcons going undefeated because they had such an easy schedule? Well, they've kind of gotten destroyed in those easy games. I can no longer back them in good conscience. I'll take Tampa.
Will: Uh, yeah. Considering that the Falcons lost to the Bucs at home a month ago, I see little reason to pick them this time around. Crab legs.
New York Jets (-2) vs. NEW YORK GIANTS
Derek: This is a "home" game for the Giants, but that's more of a technicality. I'm sure the Jets are psyched about calling the coin toss in their own building. I bet they're even more psyched about facing the Giants' secondary. Brandon Marshall and Eric Decker have been matchup problems for many teams this year, and I think this will be one of them. Jets cover.
Will: I kind of like both of these teams, though both have struggled over the past couple weeks. The Jets haven't held anyone under 20 points since the Dolphins in Week 5, but that may be misleading; they're still a top-five defense by DVOA. The Giants, meanwhile, are below average by DVOA on both sides of the ball. I would stay away from this one if I could, but gentlemen like ourselves can't stay away from the hard choices. I will also take the Jets.
Denver (-4) vs. SAN DIEGO
Derek: Here's another game with a "home" team. I'm sure there will be 70% Broncos fans here. Mike McCoy might actually go to the wrong sideline. The Chargers haven't covered at home since Week 1. I'll take Denver.
Will: Poor San Diego. The only thing worse than the team is how few native San Diegans come out to support them. Brock's streak continues. 
Kansas City (-3) vs. OAKLAND
Derek: This was the toughest game of the week for me to pick. As such, I'm going with the points.
Will: Both of these teams are top-10 in offensive DVOA. Kansas City's defense has been back to its quarterback-marauding ways, which makes me concerned for the well-being of Derek Carr. I think this will be a good game, but I like the Chiefs.
NEW ENGLAND (-9.5) vs. Philadelphia
Derek: I would not want to be an Eagles fan this week. Part of me thinks this is one of those stretches where the Patriots look bad before picking it up in the playoffs. The other part thinks the Patriots are going to angrily blow out the reeling Eagles. I'll err on the side of the Patriots.
Will: Maybe this is the week to take Philly as a contrarian play?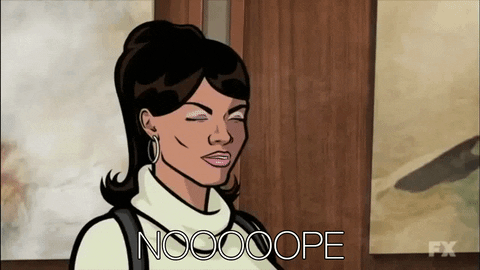 Never mind. Pats.
PITTSBURGH (-7) vs. Indianapolis
Derek: I feel pretty good about the Steelers here. Their offense has been otherworldly at home when Roethlisberger plays, and it appears he's good to go. Last year, Roethlisberger threw for 522 yards and six touchdowns against Indy. The Hasselbeck-led Colts have been a good story, but I don't think they have the horses (heh) to keep up with Pittsburgh. The Steelers cover in a high-scoring affair.
Will: I expect quite a few points in this one. Roethlisberger could probably go for 250 and a couple scores from a wheelchair, and the Colts defense ain't nothin' special. Pittsburgh's defense also ain't nothin' special, and I like Old Man Hasselbeck to throw for about (his age + 200) yards on them, perhaps including a touchdown for the backdoor cover. I'll ride the Colts.
WASHINGTON (-4) vs. Dallas
Derek: I'm picking the Cowboys solely because I'm rooting for it to happen. Divisional disarray is fun when your team isn't involved. It's possible (perhaps likely) that every NFC East team will lose this week except for the winner of this game. If that happens, the Cowboys and Eagles will be 4-8 and one game behind the Redskins and Giants for first place. Related: Tony Romo isn't on injured reserve yet. You know, just in case. Let's all root for the 6-10 Cowboys hosting a playoff game and actually being taken seriously as a contender because Romo will be back.
Will: Good luck living up to last week's Monday nighter, fellas! Yikes, what a game, and what a division. I have the same hopes as you. I wish all of these teams could go 4-12. I expect this game to be a closely contested rock fight, so I will also pick Dallas. It's about time Greg Hardy caught a break, no?
Last week
Derek: 7-9

Will: 7-9
Overall
Derek: 75-94-7
Will: 78-91-7
---